Meet the Camp Directors
The staff at Camp Shalom is the best around! There's no question that there is a direct correlation between the quality of our staff and the quality of the experience for the campers. Each staff member is highly screened by the Camp Director and must pass a background check prior to being hired. All staff members go through a week long intensive staff orientation, weekly staff meetings and staff evaluations throughout the summer. All senior counselors, unit heads, and specialists are professionals who have the experience and maturity to make camp fun while keeping Camp Shalom both emotionally and physically safe.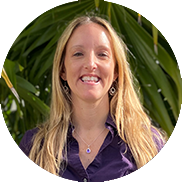 Allison Lazarus
Camp Director
Boynton Beach
Allison is excited to officially assume her role as the director at Camp Shalom! With over 25 years of experience in the camp industry, she is ful-filling her dream of "living 10 months for 2!" She served as a teacher and school administrator for the school district of Palm Beach County for over 15 years. Originally from New Jersey, Allison earned her master's degree in both Special Education and Educational Leadership from Lynn University. She can't wait to show her spirit by dressing up and leading camp special events. Allison's goal is to show families the potential that camp has for a child's development. She can't wait for an amazing summer!
Jodie Block
Yeladim Camp Director
Boynton Beach
The Glantz Early Childhood Learning Center has been fortunate to have Jodie Block as its Programming Director since the 2017/18 school year. Jodie was appointed to the position of Director of Camp Shalom in 2018. She has been an early childhood educator at the Boynton Beach JCC for the past 13 years working with infants up to pre-k age children in both preschool and camp. Her teaching experience, in addition to raising three sons, has given her the knowledge and insight into meeting the needs of young children. She has a BS Degree in Social Science from Stony Brook University where she specialized in Child Development. Jodie is looking forward to making it a summer filled with lots of fun and adventure!
John Kabot
Special Needs Director
Palm Beach Gardens
John Kabot is the Director of Special Needs for the Mandel JCC. Before joining the JCC family, he oversaw the Broward County Public Schools Preschool department. John also served is the Director of Education for The Victory Center which provided services to children from 3-22 years old. He started his career at the Baudhuin Preschool of Nova Southeastern University where he served as a teacher, Board Certified Behavior Analyst, and administrator. John has a forty year-old brother on the autism spectrum which is his driving passion in the field.
Heather Reisman
Assistant Camp Director
Boynton Beach
Heather Reisman is so excited to continue her journey at the Mandel JCC with her new role as program manager. Heather started out as an aftercare counselor in 2014 and has worked her way to this new position. Heather graduated from Florida Atlantic University with her bachelor's in education and is currently working on her masters in educational leadership. This is Heather's 7th summer working at Camp Shalom. Her favorite camp activities are theme days, special events and definitely Color War!